More ways to find luxury
Italian fashion products:
---
Do you purchase
Italian Made Products?
Buy Products displaying this Tag !
Buy with Confidence!
Products displaying a TRUE ITALY™ Tag or Logo are Genuine Italian Products. Check for yourself anytime and anywhere.

To avoid frauds or scams, be sure to ask for Italian merchandise protected by a TRUE ITALY™ Tag or Label !

The Italian companies displaying this logo offer Products secured by the TRUE ITALY™ Service, products you can know and trust!
Wholesale source for the best Italian silk neckties, fashion ties, silk scarves, square scarves, polyester scarves, shawls, stoles, pareos, bow ties, waistcoats, as well as custom and logo neckties made from the finest materials.

Most Italian luxury neckwear comes from Como, in northern Italy. Handmade silk neckties, including seven-fold and six-fold luxury silk ties. Top fashion accessories for men, including wool scarves, cashmere scarves and pashmina.

Network of Italian fashion suppliers of silk neckties, silk scarves, wool scarves, and fashion accessories.

TIP : click the Links below to find more Neckties and Scarves Suppliers!

Related Categories: Related Searches: Electronic Catalogs (made in Italy neckties, scarves, shirts, fashion accessories):

ANTARTIDE
* antartide设计和制造精细提花和印丝绸领带,其中包括推广领带和其他neckwear ,以及真丝围巾
* 优质真丝围巾,披肩和其他服装配件。制造商的围巾,为许多意大利设计师
GESYS TEXTILE
* 品牌产品的高品质,时尚围巾,并且从最优秀的纤维和在大范围的款式,颜色和设计制作方形披肩真丝围巾。所有围巾都是在意大利制造。酒店提供私人标签
FATTORSETA
印刷的高的质量罚款的制造业者和先染的丝正方形围巾在华丽意大利人的大多样性有训练设计和颜色吗。可得的私人邮票




More online wholesale catalogs of fantastic Italian silk neckties and silk fashion accessories (B2B E-Commerce): http://www.italianmoda.com/bstores

ATTENTION, please! No enquiry from Individual Consumers will be considered. The Services delivered by the ItalianModa Marketplace are targeted to Wholesale Buyers only. If you are a Consumer please do not use the E-Mail links below. For any questions please send a message to the ItalianModa Help DeskSend a Message with a Request for Information to:
Please detail as much as possible your Request, including all the data about your Company. The more precise your Request, the better the Feedback you will receive from the Italian Manufacturers.
---
Click any picture to log in the E-Catalog of the related company
---
GESYS TEXTILE
micromodal mousseline
[
Scarves
]
A soft and large Micromodal scarf
---
FATTORSETA
Square animal printed
[
SQUARE SCARVES
]
Gorgeous cheetah printed square
---
FATTORSETA
Printed scarf with flowers patterns
[
SCARVES - STOLES
]
Printed scarf with flowers patterns and lurex details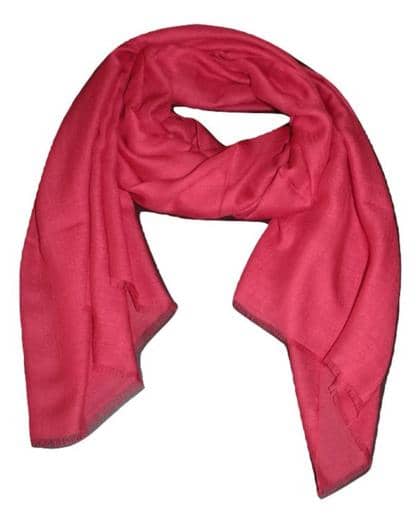 ---
ANTARTIDE
SOLID SCARF TWO-TONES
[
5. Scarves
]
Particularly soft and bright fabric